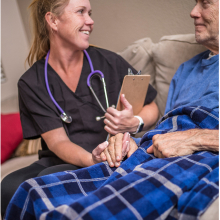 Pain and symptom management
Helping you to manage your pain is about more than medication. Our hospice teams work closely with you and your family to develop a care plan specific to your needs.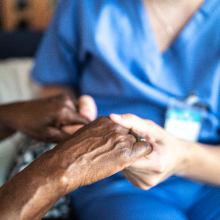 Emotional support
The emotions you feel during this time can be overwhelming. But you don't have to do this alone. We will be there to help you make sense of your feelings and offer professional grief counseling for you and your loved ones. We will be there with you, every step of the way.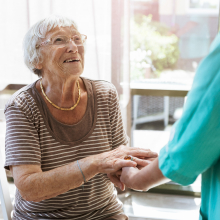 Spiritual counseling
Grief can sometimes make us question our beliefs, but it can also be a time of reflection. Our highly experienced staff can provide care for the spiritual needs brought on by a life-limiting illness. We can also help you to find solace in your faith, whatever your beliefs.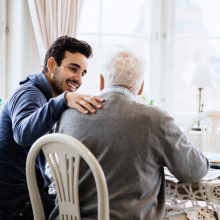 Respite care
When family members and loved ones are caring for someone with a life-limiting illness, they can sometimes feel they have no time for themselves. If your family caregiver needs a rest or some time away to simply recharge, our team is there to provide short-term relief.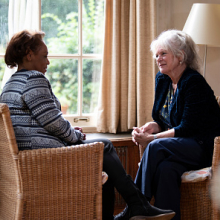 Bereavement care
People respond to the death of a loved one in a variety of ways. Our professional team of counselors and social workers is here to support you through your loss for up to 13 months beyond your loved one's passing.